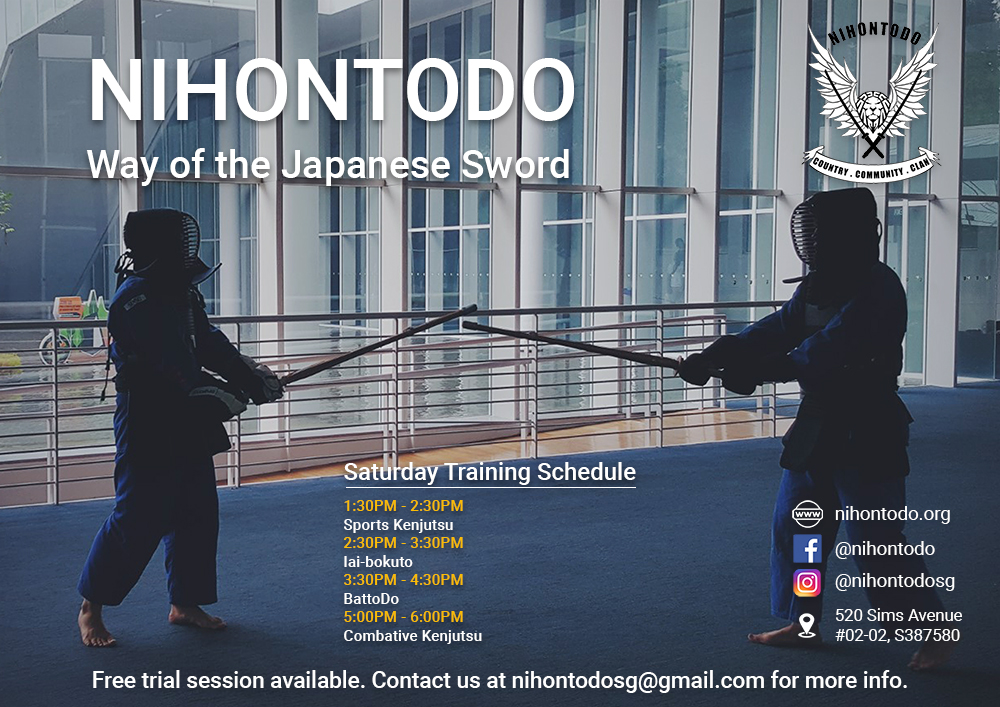 For enquiries, or to register for a free trial session, fill in the form provided below or email us directly at nihontodosg@gmail.com.
[hubspot type=form portal=8612638 id=51867a85-da0e-499f-b9f4-592c7db8e304]
If your trial session has been confirmed, please take note of these things:
Please be in comfortable sportswear such as t-shirt and shorts/leggings. There is no need for sports shoes. All other equipment for the trial session will be provided.
Don't forget to bring a big bottle of water to keep yourself hydrated.
Health and safety measures
Prior to every class, please remember to:
Check your temperature at the door and fill in this Temperature Screening Form.
Check in via SafeEntry